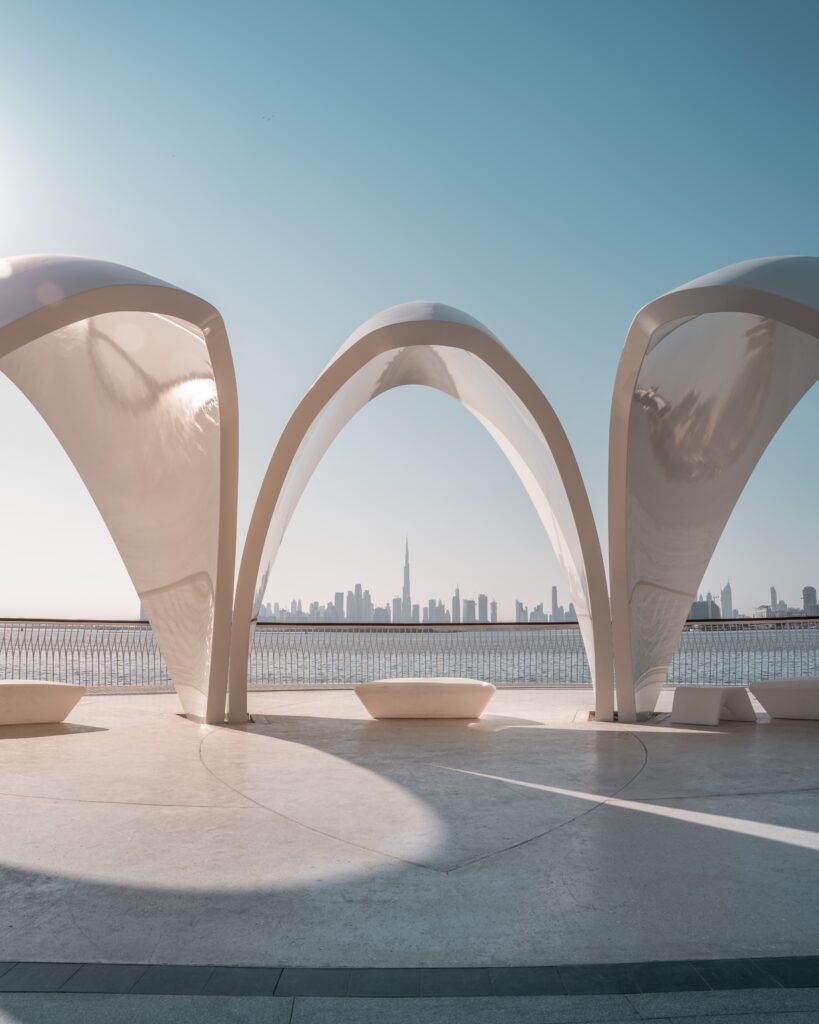 Dubai is home to a plethora of engineering marvels. The city features something that defies nature, from the Palm Jumeriah to the Burj Khalifa. The Dubai Marina, a luxury man-made marina built along a stretch of the Persian Gulf, is another amazing feat in this city. It is brimming with tall skyscrapers, opulent beach resorts, and world-class shopping and dining along the Dubai Marina Promenade and Dubai Marina Mall. As a result of its opulent lifestyle, Dubai Marina has become a well-known location for business opportunities.
The best Available Businesses in Dubai Marina are:
Real Estate Business:
Property buying and selling in Dubai is well-known for its high returns. Real estate has become a lucrative business opportunity in Dubai. There are lots of property projects for sale in Dubai Marina Like LIV Marina, Cavalli Tower, Trident Bayside Residence, La Residence Del Mar, Iris Blue Tower, Sparkle Towers,23 Marina Tower, Manchester Tower Marina Diamond 1. But the most demanding property for  business sell are,
Located in Dubai Marina's most sought-after neighborhood. LIV Marina is a LIV Real Estate Development LLC supertall residential project. Compact studios and chic 1-3 bedroom apartments are available at this property. On the upper floors, opulent full-floor signature penthouses with four-bedroom layouts are available. outdoor gym, dedicated men's and women's steam and saunas, gaming rooms, Residents lounge, study/conference room, Music room, Virtual golf room, outdoor yoga area, Swimming pool, play Children's area and pool, and Children's trampoline park Potential residents can enjoy the full marina view from the comfort of their homes thanks to the apartment's spacious balconies. This property can be purchased for AED(1,000,000) by willing real estate buyers ( USD 272,000).
Cavalli Tower is a stunning 70-story high-rise building by DAMAC, and apartments in the new residential development will have panoramic views of the sea. Residents can enjoy views of the Palm Jumeriah, the Burj Al Arab, and Ain Dubai from their apartments. Cavalli Tower is a three-story apartment building. Floors 4–37 will house luxury apartments (level 1), floors 38–47 will house super luxury apartments (level 2), and the upper floors of Cavalli Tower will house extra luxury apartments (level 3). The price of a 1 bedroom apartment constitutes around AED 1,754,000 (USD 477,000).
The popular Dubai Marina district is home to 23 Marina Tower, an 88-story skyscraper. Its convenient location allows you to visit many of the area's famous landmarks, attractions, and commercial establishments. For this reason, it is regarded as a profitable investment. This project investment includes a variety of on-site amenities, such as swimming pools, Jacuzzis and saunas, health club and spa, shopping areas, on-site parking, children's play areas, Wi-Fi, recreation areas, and many more. 3 bedroom apartments are priced between AED 2,000,000 (USD 544,000) and AED 3,200,00. (USD 871,000)
Business Hotels investment in Marina:
Dubai Marina is one of the city's most popular destinations for the best business investors. The most incredible business investment in hotels of Dubai Marina is in Ciel, Millennium Place Marina, Al Dar Tower.
Ciel in Dubai Marina is a stunning project that, when completed, will be the world's tallest hotel, setting a new global benchmark. For investors, this is a once-in-a-lifetime chance to profit from a landmark development in the heart of this world-famous district. Due to its incredible rooftop glass observation deck, Ciel is one of the hottest investment options, attracting both locals and international visitors to the city.
Millennium Place Marina, owned by TEG, is a crown jewel. The hotel features 462 luxurious guestrooms and suites, as well as iconic dining options and a wide range of guest amenities and recreational facilities, making it ideal for both business and leisure travelers.
Al Dar Tower is a fantastic opportunity for astute investors looking to profit from the Marina district's enormous popularity among locals and business visitors to the city. Al Dar Tower, which spans 40 floors, offers 260 luxuriously appointed units, including studio, 1-2, and 3 bedroom apartments, as well as 4 bedroom duplex penthouses.
The most unbelievable reason why Dubai Marina is the best business location is that in the first nine months of its construction, the precinct recorded more than $1 billion in property transactions, making it one of the city's property investment markets.