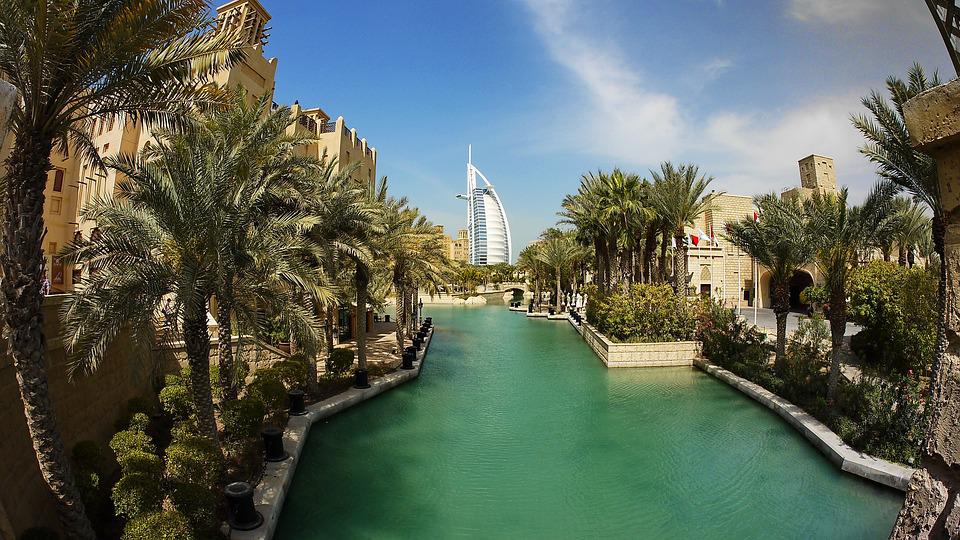 Are you looking for a low-cost way to start a business in Dubai? Then you shouldn't have to be concerned about making a business investment with average funds. Dubai is a land abundant with resources. Dubai is the commercial capital of the United Arab Emirates. It will be surprising information for those dreamy-eyed foreigners who are eager to start their business journey in Dubai in 2022. Dubai provides a welcoming environment for entrepreneurs.
This incredibly useful article will undoubtedly assist out business investors in locating low-cost business opportunities in Dubai this year.
The complete list of  best business ideas in Dubai with low investment in 2022 are:
Here you will find a list of low-cost business ideas in Dubai as well as helpful hints on how to run such types of businesses.
Become Social Media Manager:
In this era of digitalization, most businesses recognize the value of social media platforms and the numerous opportunities and benefits they provide. Our job in this line of work is to observe how brands trending on social media can generate sales, establish customer relationships, and improve a company's credibility and overall reputation. You will need to hire a small team to research trends and manage accounts for your clients in this low-investment business.
Deals on Vacation Packages:
Visitors from all over the world flock to Dubai and other parts of the UAE as tourist destinations. True, the travel and tourism industry in the country is well-developed. On the other hand, discounts on vocational tours and other interesting packages are always welcome and appreciated. So, if you are capable of organizing such exciting tourist visits, you will have a lot of success.
One of the most fascinating facts about the people of the United Arab Emirates is that they enjoy celebrating various occasions. It could be a birthday, a success celebration, or a religious gathering. Pastry and bakery items are unquestionably the most important aspects of any celebration or party. So, if you're passionate about starting a bakery, it could be a fantastic business idea to pursue in the UAE. In fact, it's a fantastic home-based business idea in Dubai that you can start with very little money.
Best Business to become a Florist:
Flowers are popular in the UAE for a variety of events and occasions. They need flowers not only on Valentine's Day but also for other special occasions like birthdays and anniversaries. It is a fantastic time to start a delivery service. Other products, such as greeting cards, chocolates, and so on, can be added to the list later.
Dubai has grown to become one of the world's most prestigious and desired tourist destinations, luring visitors from all over the world to its shores to experience what the must-see destination has to offer. Dubai is well-known for its skylines, hotels, and beaches. So, if you've been living in Dubai for a while, this business idea is ideal for you.
Business of Jewelry Designing:
We all know Dubai is the world's gold Mecca. As a result, it's an ideal location for starting a jewelry-Designing business. You must make an investment, but once you do, your chances of success will improve. You should seriously consider this option if you can afford a larger investment.
Property Management business in Dubai:
Dubai is a business hub and property management is the most demanding job. Property management duty is the daily oversight of residential, commercial, or industrial real estate Screening potential tenants, collecting rents, and setting up and adhering to budgets for property maintenance. Then property manager gets a commission on every rent from Owners. This is the most thrilling idea of business without any investment.
Computer Troubleshooting and Maintenance service:
People look for local computer repairing and maintenance services after the warranty period has expired because they are less expensive. You can start this business from the comfort of your own home. Deliver the service right to the customer's door. Because the computer industry is experiencing exponential growth, related industries such as computer maintenance and repair will continue to thrive.
E-teaching or e-tutoring is becoming more popular these days. To succeed in this business, you don't have to leave it. You might be able to provide the service over the internet. If you have a computer and an internet connection, you can start this home-based business. You could also join a company that provides an E-teaching platform for teachers and students.
Become a Guider of Blogging:
Starting a tech blog is a good money-making business if you have expertise in any tech-related subject and want to share it with others on the internet. There are a lot of successful tech bloggers out there who make a lot of money.
These are a few best ideas about business with low investment. Evaluate your potential, skillset, and interests and make a decision accordingly.