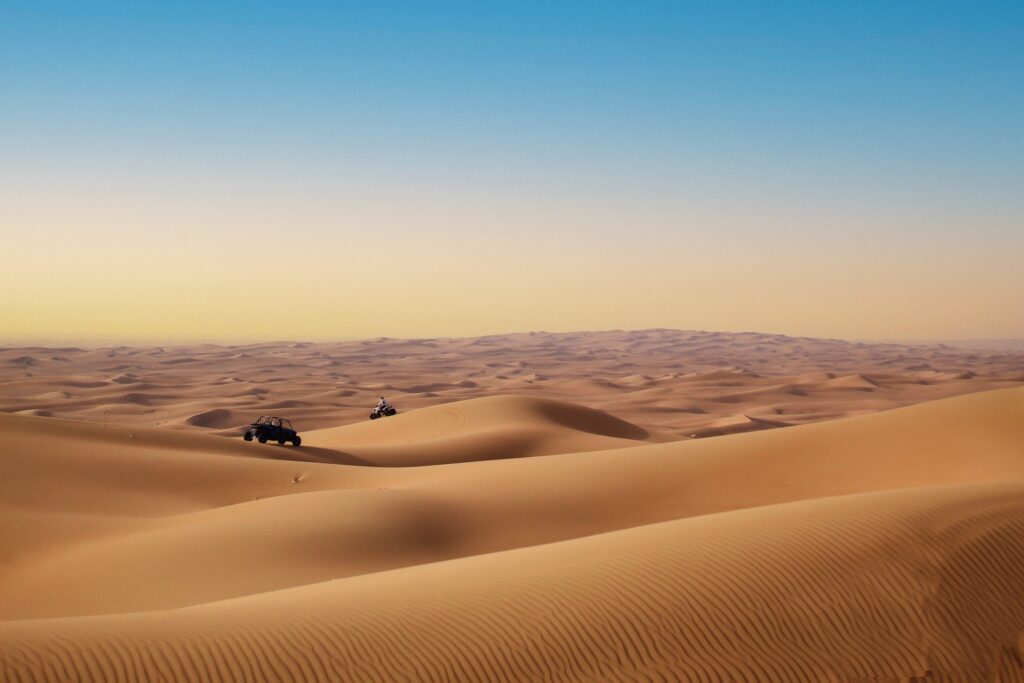 Tourism is the term used to describe the act of traveling to a different location, whether for business or pleasure. The United Arab Emirates is the most popular tourist and travel destination. Dubai is an excellent place to start a travel and tourism business for a variety of reasons. Many ambitious entrepreneurs are encouraged to pursue a travel and tourism business in Dubai. Dubai is the capital of the United Arab Emirates. It is a globally recognized tourist destination known for its iconic architecture, warm beaches, welcoming climate, and ever-changing vacationing culture. With an ever-increasing annual number of international travelers. So, if you're looking to start a travel company in Dubai in 2022 or expand your tourism business, don't miss out on this fantastic opportunity.
Some of the quickest and easiest ways to start a tourism business in Dubai 2022 are as follows:
The first step is to register the company with the Department of Economic Development (DED). In addition, you should register your company with the Dubai Department of Tourism and Commerce Marketing. Then you must apply for the appropriate tourism license. Before beginning any process, consult with
the IBG Business Manager.
Commercial activities that you can undertake with a license:
Once you've acquired a Dubai Tourism License, You must do the following in order to start your business.
Tourism packages are sold both offline and online.
If you're going to be away from home for an extended period of time, consider purchasing travel insurance.
Make lodging and lodging options available.
Assist with visa-related matters.
Tickets for planes, trains, and buses are available for purchase.
There should be car rental services available.
Make adventure tour packages available for purchase.
All the enlisted tourism businesses can be practiced under the same Dubai license,if n expert consultant set up your business you could get more incentives under the umbrella of the modern UAE and Dubai.
In 2022 steps for obtaining a business license in Dubai are:
We must have an Inbound operator license, Outbound operator license, and Travel agent license. In the Inbound tour operator license, we get services including local travel events, visa issuance, and transportation requirements for local or foreign tourists to Dubai. On the other hand, an Outbound tour operation license allows to sell a company's travel and tourism packages outside of the UAE via e-commerce or opine agents network. Travel Agent license permit agency's vendor activities for tickets, booking services as well as residential services, holidays booking, and rental cars services.
Necessary Documents to avail business tourist license are:
Application for a tourism license that has been completed
Work qualification certification Copy of each applicant's valid passport Certificates of good behavior from the owners
Owners must show that they have a clean criminal record.
A detailed feasibility study or planning report for the project, with an emphasis on the economics and technicalities.
The Civil Aviation Authority has issued a letter of no objection.
The tourism business in Dubai is solely an opportunity to set up a brilliant business hub.
Dubai's companies offering Business tourism are:
Saifco Travel and Tourism LLC
Orient Tours
Rayna Tours
Destination services
Khasab Travel and Tours
Emirates Tours and Safari LLC
My Abu Dhabi Holidays
Splash Tours UAE
Daytur Dubai
Travelux Day Tours LLC
Dubai's tourism sector is witnessing a quantum leap with the introduction of new tourist attractions and advanced features. So a company formation in the tourism sector in Dubai will be the best idea that can turn you into a successful entrepreneur.