The sentence "Investment opportunities dubai" is very popular on google search; whenever we hear Investment opportunities words, we get added the word Dubai. As we know, Dubai has become an international trading center worldwide, so don't forget the competition.

We will look deep into Investment opportunities in Dubai, see their advantages, and how to avail investment opportunities Dubai.

The UAE is Western Asia's second-largest recipient of foreign direct investment, according to the United Nations Conference on Trade and Development's (UNCTAD) Global Investment Report (FDI). Foreign investors are drawn to the country because of its economic stability, low energy costs, tax-free environment for businesses, lack of restrictions on profit repatriation, and government openness to a diverse economy. One of the most developed emirates is Dubai, the country's second-largest city. Currently, there are a large number of expatriates living, working, or owning businesses in Dubai.
Firstly, we will look to see how foreigners invest their money in Dubai.
Sectors in which Foreigners invest their money in Dubai: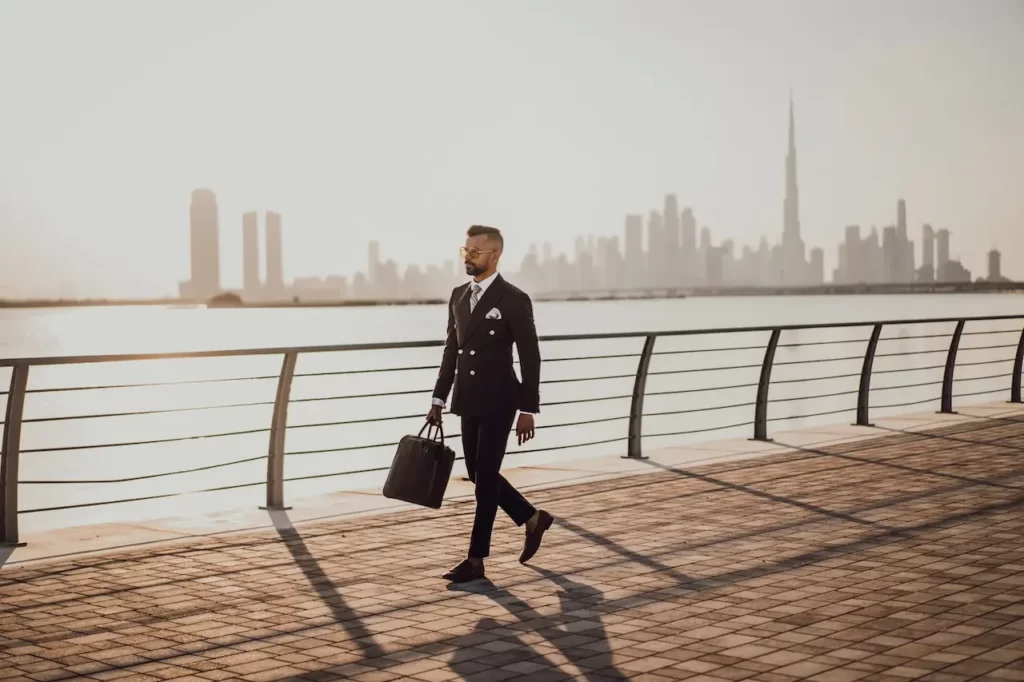 Dubai's most developed industries are the oil and gas and financial sectors. The banking sector in Dubai is friendly to foreign investors who want to start a business there. Because the government has created a very flexible regulatory environment for those purchasing properties in Dubai, foreign citizens can invest in the real estate market. Services and agriculture are other industries with investment opportunities, benefiting from special incentive programs.
Foreign investors are attracted to Dubai's free zones because there are no restrictions on establishing businesses in any of the city's free zones. There are currently over 20 free zones in Dubai, with more on the way. The government recently launched the Dubai Smart City Program, which offers foreign investors a modern infrastructure for company registration services.
Dubai is proven as the main business hub for foreign investors:
There are many reasons why foreign investors choose Dubai as a city to open companies.
The country's political and economic stability has a positive impact on Dubai; registering a company in Dubai is simple and quick, which is one of the most important factors mentioned by foreign investors; there are numerous industries in which foreign investors already thrive and which are used by other overseas entrepreneurs who wish to come here;
Dubai is one of the wealthiest cities in the world, with a high standard of living and good quality of life.
Dubai is one of the main trading hubs in the Middle East and the Gulf Cooperation Council;
Dubai has one of the world's most impressive road and air infrastructures.
What are the best investments in Dubai?
There is no one-size-fits-all answer to this question, as the best investment in Dubai will vary depending on your circumstances and goals. However, some popular investment options in Dubai include property, stocks and bonds, and precious metals.
Property Investment in Dubai:
Property is a particularly popular investment in Dubai, as the city is home to some of the most expensive real estate in the world. If you're looking to invest in property, it's important to research and work with a reputable agent to ensure you're getting a good deal.
Stocks Investment in Dubai
Stocks and bonds are another popular investment option in Dubai. The Dubai Stock Exchange is one of the most active in the world, and there are plenty of opportunities for investors to make a profit. However, it's important to remember that stocks and bonds can be volatile, so it's important to consult a financial advisor before making any investment decisions.
Precious Metals Investment in Dubai
Precious metals have always been a popular investment in Dubai. In recent years, however, there has been an increase in people investing in precious metals, particularly gold.
There are many reasons why precious metals are a popular investment in Dubai. Firstly, Dubai is a tax-free country, meaning there is no capital gains tax or other taxes on profits from selling precious metals. Secondly, Dubai is a stable and safe country, which provides investors with peace of mind. And finally, precious metals are seen as a hedge against inflation, a major concern in Dubai.
Gold is the most popular precious metal to invest in in Dubai. This is because gold is seen as a haven asset, which means it tends to hold its value in times of economic uncertainty. Gold is also a very liquid asset, which makes it easy to buy and sell.
Silver is another popular precious metal to invest in in Dubai.
The most emerging investment in Dubai is the Tourism industry:
For those interested in investing in Dubai, there are equal opportunities in terms of industries. On the other hand, tourism has been and will continue to be one of Dubai's most important industries. Hotels, restaurants, travel agencies, and various other businesses can easily be established in Dubai.
The number of businesses in this sector will grow with the number of tourists.
The Dubai government has made it easy for foreign investors to set up businesses here to attract as many foreign entrepreneurs as possible to contribute to the city's development.
Dubai is undoubtedly one of the most appealing destinations in the world, with many policies aimed at attracting foreign direct investment.
Free Zone system in Dubai:
Dubai has one of the world's largest free zones. Free zones are special economic zones that target foreign investors who want full ownership of their businesses and are located on the outskirts or even in the city's heart.
Each free zone is devoted to a different activity. The government of Dubai has even established free zones for innovation and research and development activities, such as Dubai Knowledge Village.
The benefits of registering a business in a Dubai-free zone are numerous, with one of the most popular being the integrated solutions for business registration and obtaining the necessary visas for business owners and employees.
Benefits Foreigner investors get in Dubai :
Dubai is already well-known as a regional and global business hub; Dubai does not impose any taxes on individuals and companies working, respectively operating here; profit repatriation from Dubai to other countries is usually tax-free; the UAE has signed numerous double tax treaties, which Dubai residents and resident companies can benefit from;
Dubai has many free zones (one of the world's largest) with no corporate taxes.
In Dubai, there are no employment taxes, one of the most significant tax burdens in other countries. So foreign investors can avail multiple opportunities to invest their money in Dubai.
How to get Investment opportunities in Dubai?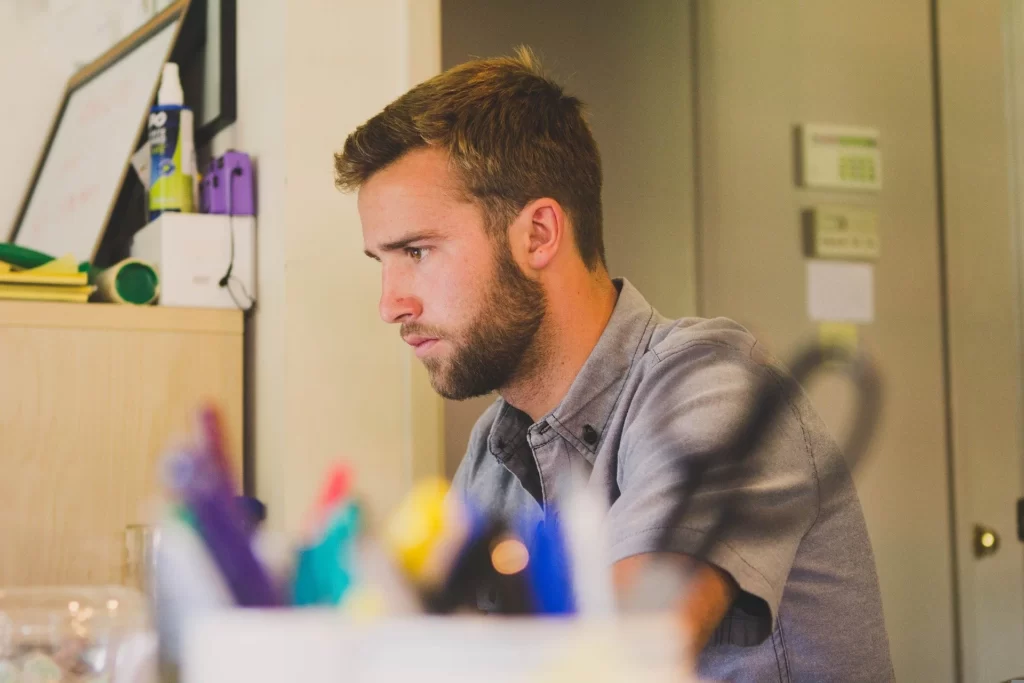 If you're looking for investment opportunities in Dubai, you should keep a few things in mind. First, Dubai is a very popular destination for foreign investors, so there is a lot of competition. Second, the Dubai government is very supportive of foreign investment, so you should take advantage of their policies and incentives. Third, Dubai has a lot to offer investors, so you should research the options carefully before making any decisions.
The best way to find investment opportunities in Dubai is by contacting a local business broker. They will be able to help you identify potential opportunities and connect you with the right people. You can also search online for investment opportunities in Dubai. Many websites list opportunities, but you should be careful to only consider reputable ones.
Once you've found a few potential opportunities, you should meet with the owners or managers to discuss the details. Make sure you understand the terms of the investment and what you're getting into before signing any agreements.
Why should we invest in Dubai?
There are many reasons to invest in Dubai, as the city offers a great quality of life, a thriving economy, and a stable political environment. However, there are a few key reasons why Dubai is an ideal investment place.
Economic diversity: Dubai has a diversified economy, with a strong focus on trade, tourism, and financial services. This provides investors with a degree of protection from economic downturns in any one sector.
Political stability: Dubai is a stable and safe place to live and work, with a low crime rate and a stable political environment.
Infrastructure: Dubai has world-class infrastructure, including a modern transport system, a growing healthcare system, and excellent educational facilities.
Tax incentives: Dubai offers many tax incentives for investors, including 100% foreign ownership of companies and a 10-year tax holiday for new businesses.
Population growth: Dubai is one of the fastest-growing cities in the world,
What is the Best Place to invest in Dubai?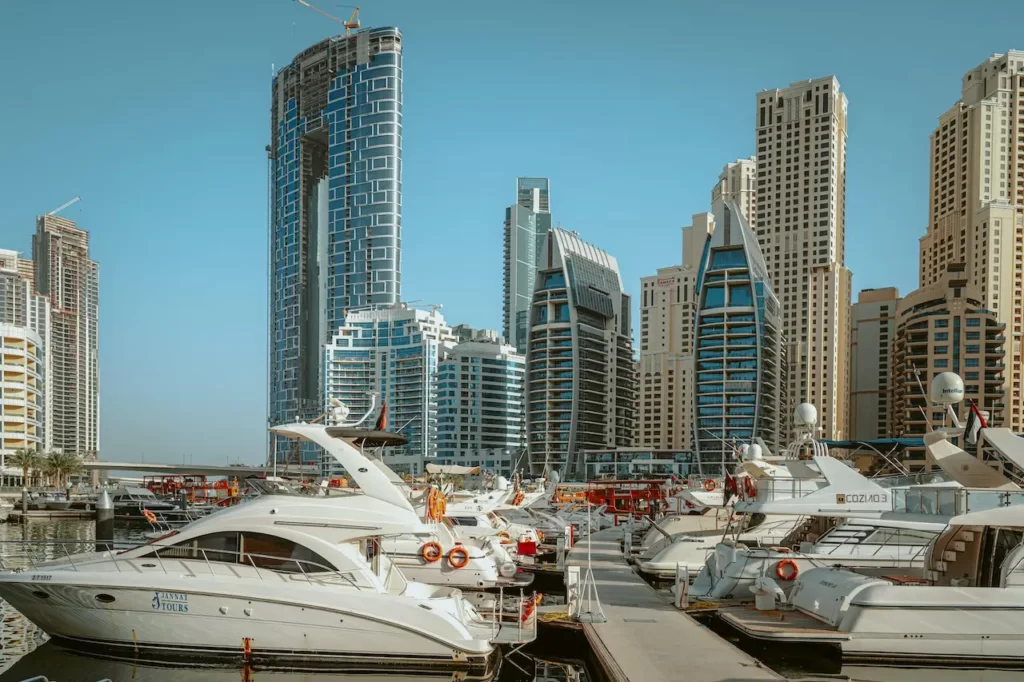 There is no simple answer regarding the best place to invest in Dubai. The city constantly evolves, with new developments and opportunities always popping up. However, there are a few key factors that you should consider when making your investment decision.
The first is location. Dubai is a large city, and each area has its unique character. You'll need to decide which part of the city is most appealing to you and your investment goals.
The second is the type of investment you're looking to make. Dubai offers a wide range of investment opportunities, from real estate to stocks and bonds. You'll need to carefully consider your options and decide which is right for you.
The third is timing. The timing of your investment is crucial. You'll need to monitor the market and look for the right opportunity to buy in.
If you keep these factors in mind, you'll be on your way to making a smart investment in Dubai.